Rattikin Title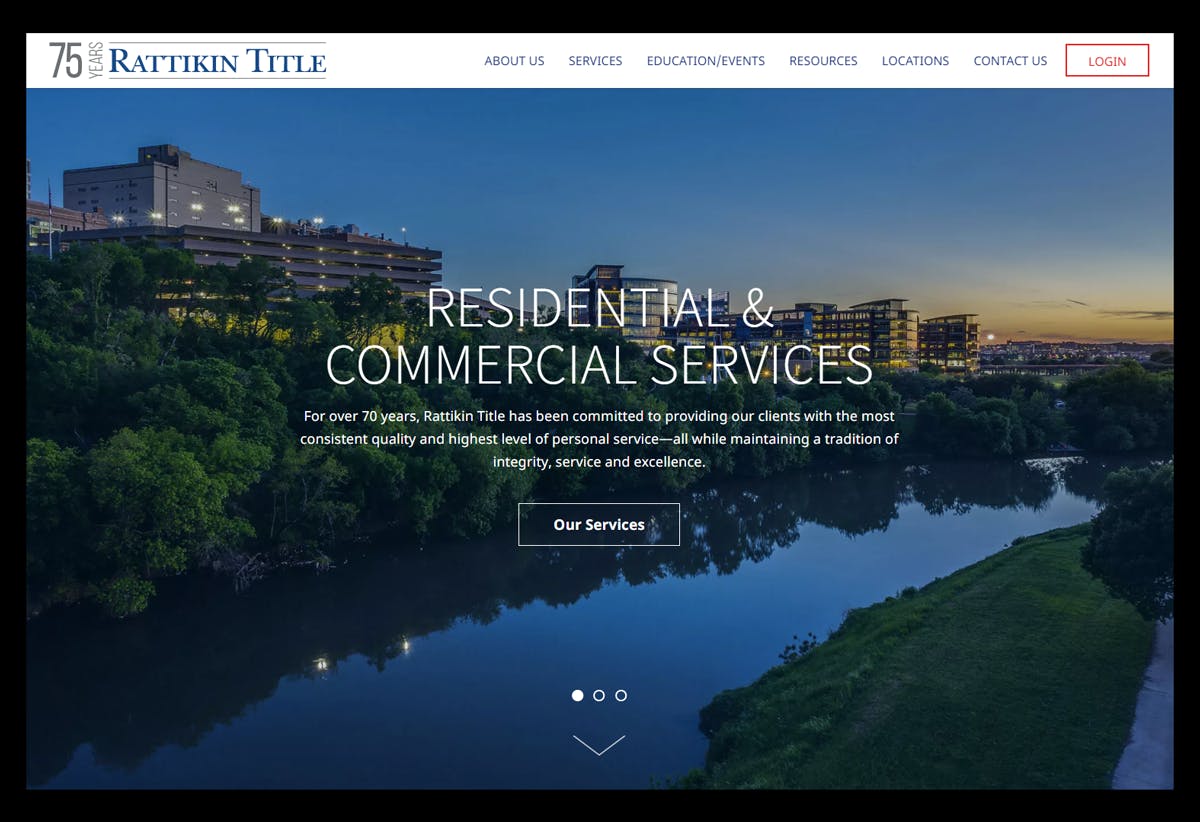 Task
Ready to revamp their outdated site, Rattikin Title reached out to us in an effort to collaborate with a local website development agency. In addition to providing an updated design, we also needed to develop an internal intranet for employee access to company news, documents, and other internal resources.
Services
Website Design, Website Development, Custom Content Management, Intranet Application Development, Responsive Web Design, Search Engine Optimization, Frontend Performance Optimizations
Client
Rattikin Title is a family-owned title company in Tarrant County and one of the largest independent title agencies in Texas. Though we have grown to eight offices across Tarrant County, the Rattikin family has remained visible in every aspect of the business.
launchView Website
User Accounts, Event Registration
Rattikin Title hosts a number of events throughout the year across DFW. To help streamline the registration process and customer experience, users have the ability to create accounts, register for events, and view their history of past and upcoming events they've participated in.