Passman & Jones
Legal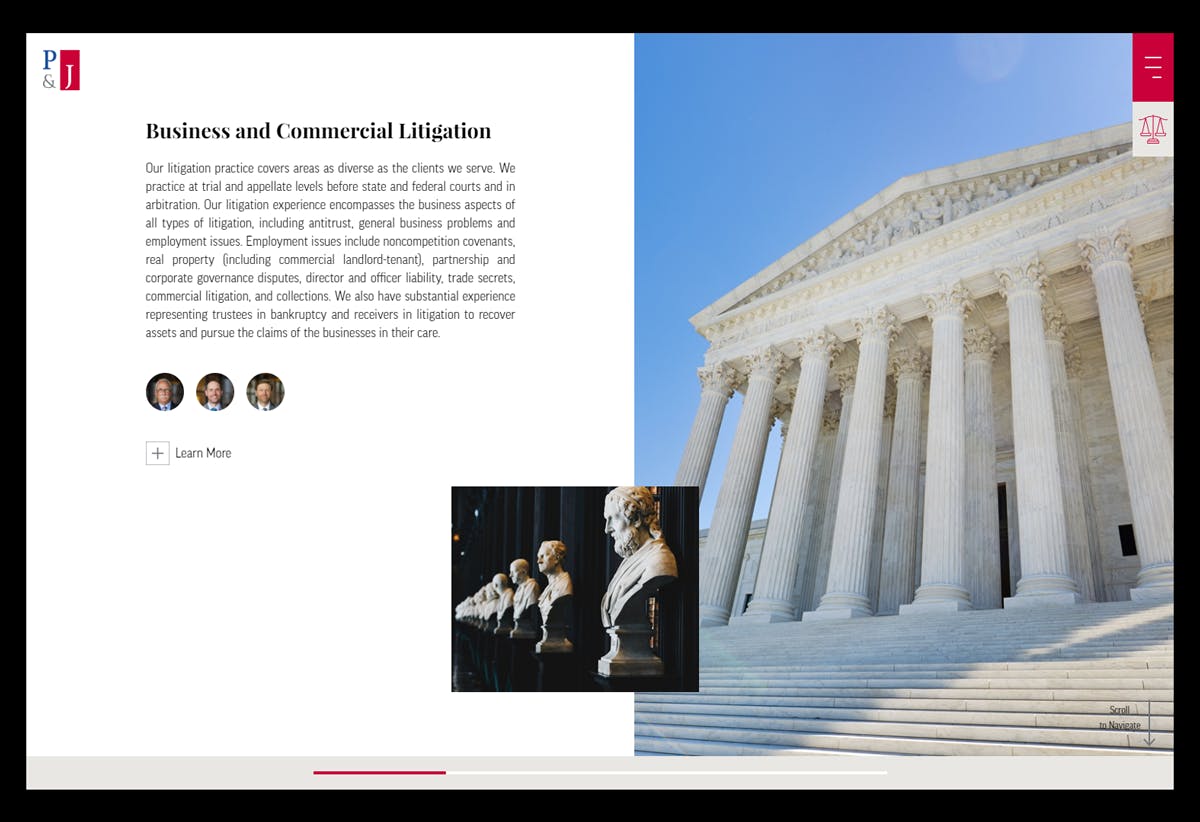 Task
With design direction provided by Slant Partners, our job was to bring their design to life while also implementing frontend best practices and responsive web design.
Services
Website Development, UI interactions, Custom Content Management, Responsive Web Design, Frontend Performance Optimizations
Client
Established in 1952 in Dallas, Texas, Passman & Jones PC is a diverse group of highly regarded attorneys practicing in a distinct culture where teamwork and integrity are prized.
launchView Website
Animated Dallas Skyline
Based in Dallas for over 65 years, Passman & Jones has seen the city change dramatically over time. With the help of Slant Partners, we showcase the changes in the Dallas skyline and the Passman & Jones office from 1952 - present day.
Interactive Heritage Timeline
Powered by a custom CMS, an interactive timeline showcases key events that coincide throughout the history of both Passman & Jones and Dallas, TX.