Dallas Art Fair
Arts & Entertainment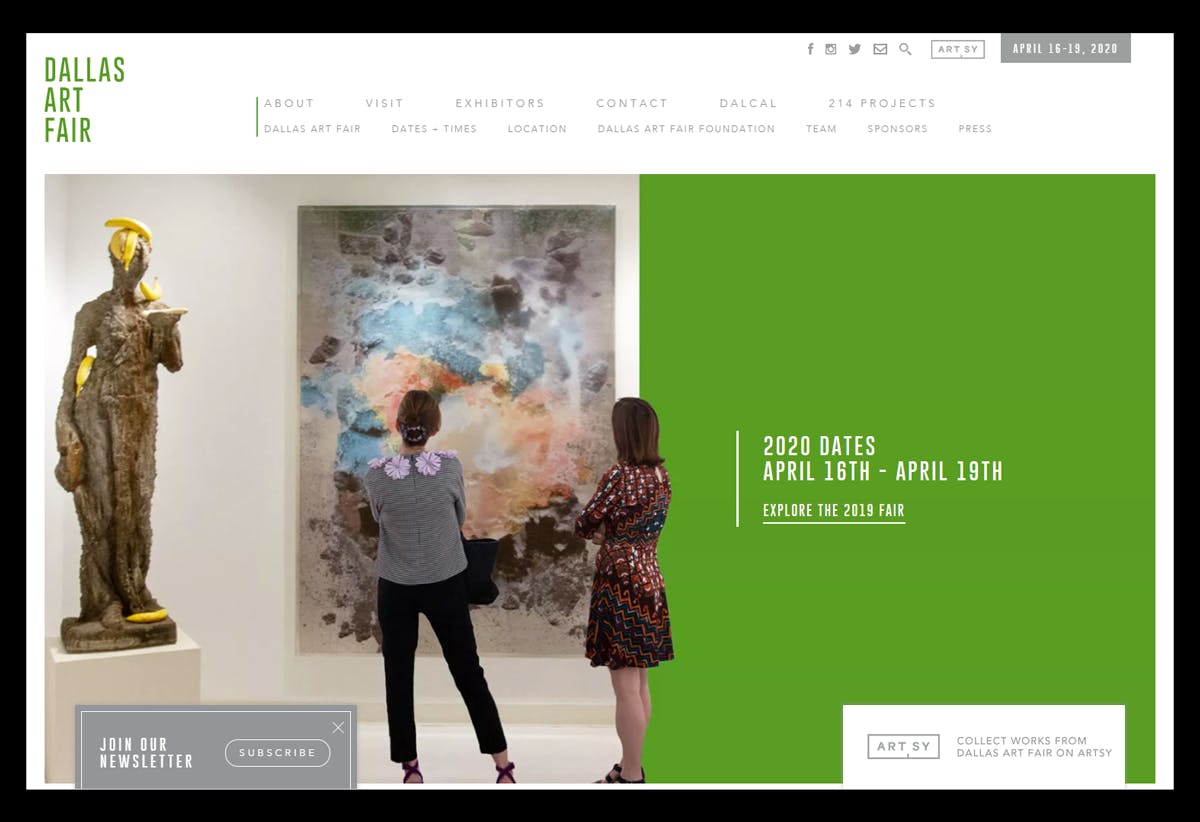 Task
With design direction lead by Slant Partners, our job was to bring their concept to life. In addition, we were asked to build an online ticketing platform and customer relations manager (CRM) to allow the Dallas Art Fair to plan marketing campaigns by categorizing customer and attendance data.
Services
Website Development, Custom Content Management, E-Commerce, Responsive Web Design, Search Engine Optimization, Frontend Performance Optimizations
Client
In the heart of the downtown arts district, the Dallas Art Fair offers collectors, arts professionals, and the public the opportunity to engage with a rich selection of modern and contemporary artworks presented by leading national and international galleries.
launchView Website
User Driven Content
Each year that Dallas Art Fair features a number of exhibitors from across the globe. Every exhibitor is featured on the website, with provided credentials to login and manage their information from anywhere.